Today's card is created with Unity's new Get Scrappy With Material Girl stamp set. It matches the Cosmo Cricket Patterned paper with the same name.  Make sure you check the blog hop button on the bottom of the post to keep viewing more samples made with new Unity releases.
My card base is a 5 1/2″ x 8 1/2″ piece of Chocolate chip cardstock. The edges of the card front were sponged with Walnut Stain Distress ink. The patterned paper (like all patterned paper on this card) is from Cosmo Cricket's Material Girl paper pad. It measures 4″ x 5 1/4″. The edges were sanded, then sponged first with Antique Linen , then with Walnut stain.
The patchwork background was cut with Stampin' Up!'s Top Note die and the edges of the paper were zig zag stitched. Here is a video tutorial for the visual learner on how to create the background: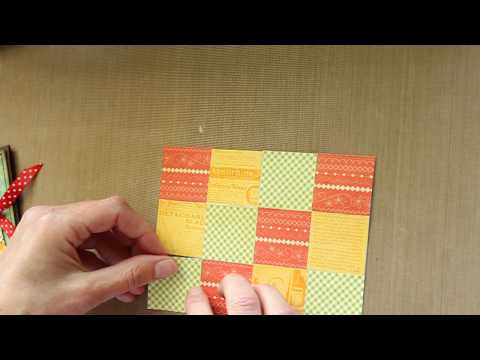 Three buttons (S.e.i. Paisley & Petals as well as $1 red buttons from Michaels) were added to the top right.
The tag was stamped in Sepia Archival Ink on Gina K Ivory cardstock,  cut out and sponged with Antique Linen Distress ink. The sentiment was stamped in Jet Black Archival Ink.  I cut a small square of patterned paper, sponged it with Peeled Paint Distress ink and adhered it to the tag top. A small eyelet was set over it and red polka dot ribbon threaded through.
The swirl stamp of the set was partially stamped on the lower left with Peeled Paint. A dimensional flower was secured over it. The flower was created out of three flower images that had been stamped on patterned paper. In the center of the flower are three wires covered in Ultrafine Strawberry FlowerSoft. Here is a video on how to create this flower. The video shows how to create the flowers with grunge paper. Patterned paper works as well.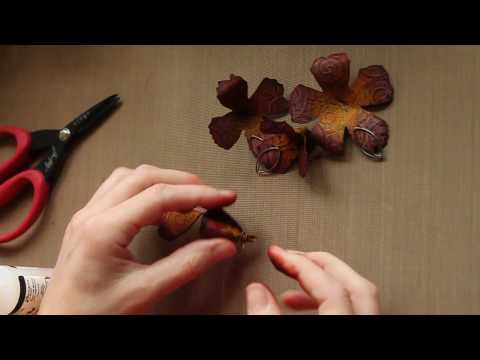 I kept the inside of the card pretty simple. A 1″ x 5 1/4″ strip of Material girl paper was adhered to a 4″ x 5 1/4″ layer of Ivory cardstock. The edges were sponged with Antique Linen Distress ink. The flower was stamped twice, once on the yellow, once on the red patterned paper and cut out, sponged and layered on top of each other. To top the flower off I added black Kaisercraft Rhinestones.
Have a wonderful day! Hugs and smiles
Note:
I apologize for forgetting to set the Patchwork video to public. I changed the settings now (6:13 a.m.) and everyone should be able to view it. Sorry!