Copic Info
I thought I list some of my favorite paper, ink and color combos here, so they are easy to find.
Favorite ink for use with Copics: Memento Ink (Tuxedo Black or Rich Cocoa)
Favorite Paper: X-Press It! Blending Card and Neenah Solar White cardstock.
The cardstock I mostly use is Neenah Classic Crest Solar White (80lbs). It is a "soft" cardstock, meaning that it is loosely woven. That makes Copics easy to blend. But because it is loosely woven, you have to be careful that your ink doesn't travel out of the line. You just need a bit of practice to know when to stop coloring and let the ink dry before continuing.
Storing Markers: All Copic Markers can be stored horizontally or vertically. The only exception are the Spica Glitter pens. Those have to be stored horizontally.
Airbrushing: I use this air compressor. When using an air compressor, you will need the ABS-3 kit along with an air hose.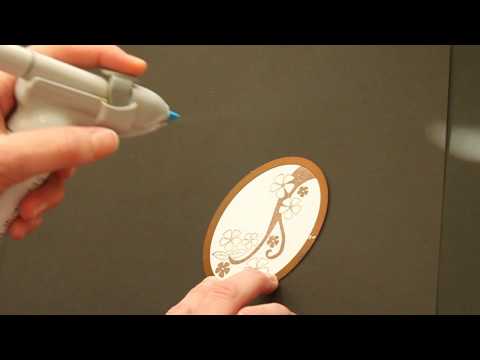 I like to store my Copic Markers in Color Cubbies. The Cubbies are slanted and hold 12 Various Ink Refills as well as about 30 Sketch Markers in one compartment.  I LOVE these cubbies. You can purchase them at  Studio 3 Solutions.
Picking Colors that will blend well: When picking markers make sure you purchase markers in the same natural blending group. That means, keep the Letter (stands for color group) and the first number (stands for saturation of the color in that color group) the same. Then purchase a light, medium and dark color in that group. The lighter the color, the lower the second number on the marker. Pick markers with 2 to 3 numbers in between, for example: R24 (your light red), R27 (your medium red), R29 (your dark red)
Basic Blending Instructions: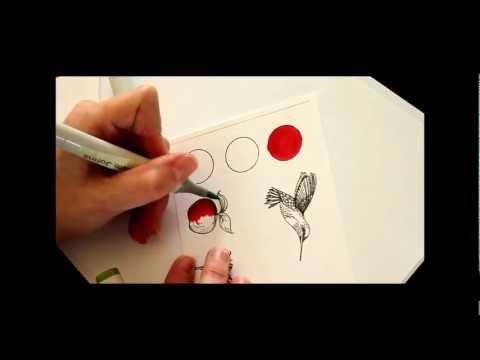 Some of my Favorite Color Combos:
Red: R08, R27, R29, R39 (touch of orange)
Pink: R81, R83, R85,
Pink: R12, R14, R17
Pink: RV000, RV10, RV13
Pink: RV32, RV34, R85
Pink: RV10, RV52, RV55
Magenta: RV17, RV19, RV69
Purple: V12, V15, V17, V09
rich Orange: YR04, YR07, YR09, R08
light Orange: YR12, YR14, YR18, E08
Ochre: YR14, E97, E99, E39
rich Yellow: Y17, YR15, YR14
light Yellow: Y13, Y15, Y17, Y38
soft Yellow: Y32, Y35, Y38, E97
Bright Green: G03, G05, G07, G09
Bright Yellow Green: YG03, YG25, YG17
leavy Green 1: YG63, YG67, G28
leavy Green 2: G21, G24, G28
leavy Green 3: G82, G94, G85
Minty Green: G000, G00, G02
mossy green light: YG91, YG93, YG95, YG97
mossy green dark: YG93, YG95, YG97, YG99
mossy green dark 2: BG93, BG96, BG99, T7
light blue: BG000, BG01, BG02, BG05
light blue 2: B00, B02, B04
Aqua: BG11, BG32, BG13
Aqua: BG11, BG13, BG15, BG18
darker Aqua: BG34, BG13, BG15
Not quite Navy: BG72, BG75, BG78
Jeans blue: B91, B93, B95, B97
E's….I love them all. Sorry!
Grays: Favorites are N's, T's, C's and then W's (that order)
Learn more about Copic Markers HERE.
Find some fanastic Copic tutorials HERE.
Check for upcoming Copic Certification classes HERE.
Great Copic Color Chart by Sharon Harnist: Download HERE
Copic Regional Instructors:
Lori Craig – Central US
Sharon Harnist – South Central US
Debbie Olson – US Great Lakes
Colleen Schaan – Eastern US
Sherrie Siemens – NW US and Canada